About Edinburgh Gutter Cleaning
Edinburgh gutter cleaning are Midlothian high access specialists, providing property maintenance to residents and businesses throughout the Lothians.
We hold  £5 million public liability insurance through axa international for the clients peace of mind and our roofers are fully trained in their fields.
Before we undertake a job, a health and safety risk assessment is carried out.
After removal of all gutter debris we will carry out a gutter efficiency test to ensure rain water flows as it should and there is no blockages in downpipes.
We will then write up and deliver a condition report alongside photos for the clients peace of mind.
 During a gutter cleaning, all debris is removed from the gutters by hand, placed into a bucket and is disposed of after we leave your property.
There will be absolutely NO mess left for you to clean up after we are gone!
Digital images can be taken on request and sent alongside invoice.
 The down spouts will be inspected and cleaned to ensure maximum flow from your entire gutter system.
 We try to work strictly from ladders so the life expectancy of your roof is not compromised and the gutters get done right!
 Customer Service is our number 1 priority. Our work is always guaranteed as is your satisfaction.
 We try and keep our costs down so we can pass these on to our clients,  some competitors spend a fortune on advertising which then gets passed on, to you!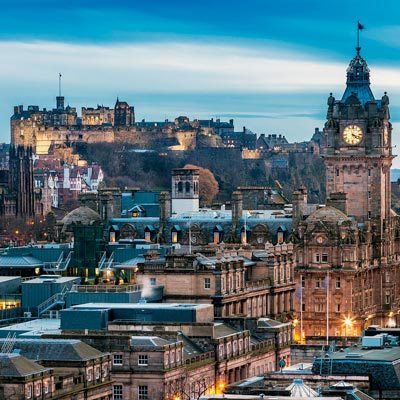 CONTACT US FOR A FREE NO OBLIGATION QUOTE ON
0131 660 3133 or 07717 634956