We Offer Gutter Repair in Edinburgh and Midlothian
When gutters get damaged, its time for gutter repair, unblocking them may not be enough to ensure that they'll continue to work as they should.
If you leave damaged gutters unrepaired, you risk water damage to your property, with water running down the building's surface instead of draining away.
You might then find you have ugly damp patches appearing inside, damaging your plaster, paintwork or wallpaper. Persistently leaking gutters can lead to decaying window frames and damaged exterior walls too.
The best solution is to repair the gutter before too much damage can occur, or the gutter deteriorates to the point where you must replace it.
What our gutter repair service involves:
We thoroughly inspect your gutters, identifying problem areas

We repair areas of damage or weakness by re-sealing them and re-attaching the gutter, if required.
Don't let your gutters deteriorate and risk damage to your property. Contact us  today for a quote. You'll find our prices offer fantastic value for money.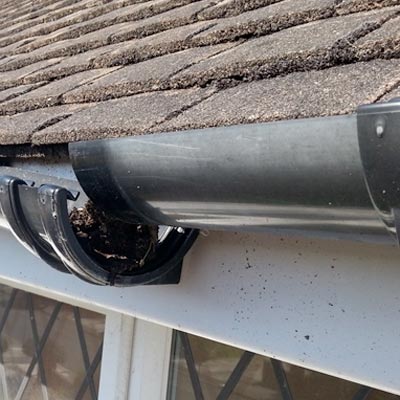 CONTACT US FOR A FREE NO OBLIGATION QUOTE ON 07717 634956