How We Can Help Building Conservation
In 2016, the conservation charity Edinburgh World Heritage warned that the city's status as a World Heritage Site was under threat because over 200 of its historic buildings needed repair.
Most of these are privately-owned tenements, and many have rotting windowframes and damaged stonework resulting from blocked gutters.
As specialists in tenement gutter cleaning, we know the damage that leaves, vegetation and other material can cause over time.
Edinburgh has had Unesco World Heritage status since 1995 and it would be a tragedy for it to lose it not through inappropriate new developments, but because its existing buildings were poorly maintained.
Gutter cleaning and maintenance are essential to keep buildings at their best and, in some cases, helping to restore them to their former glory
Using rope access, we offer expert gutter cleaning for tenements. We're ready to do our bit to help conserve Edinburgh's historic buildings.
Give us a call on 07717 634956.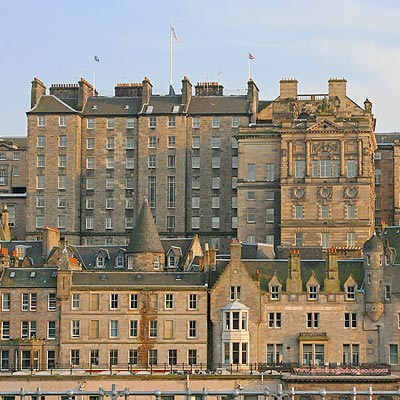 CONTACT US FOR A FREE NO OBLIGATION QUOTE ON 
07717 634956
Cost Effective Gutter Cleaning in Edinburgh
We'll look after your gutters. Edinburgh Gutter Cleaning Company specialises in gutter cleaning, gutter repair, gutter painting and we install new gutters.
We're efficient and effective, and we keep your costs down, because we know we're providing an essential service to homes and businesses across Edinburgh and Midlothian.
We also specialise in gutter cleaning for tenements – our expertly trained team use rope access for hard to reach areas. You'll save on time and the expense of scaffolding.
Keeping Your Gutters in Peak Condition
Keeping gutters clear and unblocked sometimes isn't enough to ensure they're in peak condition. If your gutters need repairing we can carry out this work. If they're looking a bit worn and scruffy we're happy to paint them for you.
Where gutters have deteriorated to an extent that they're no longer effective we offer a full gutter install service.
We provide cost effective, professional property maintenance – give us a call on 07717 634956 or email support@edinburghguttercleaningcompany.com for a quote. We think you'll be happily surprised at our prices.